In the business we write about, there's a schism between the people who believe you can build a business charging for content — and those who believe you can't. In the last couple of years, the scales have been tipping toward the pay model. While the vast majority of digital content is still gratis, a fifth of U.S. newspapers were charging online by this summer, and a fifth of tablet users pay for news.
But what makes content worth paying for? Certainly part of the answer is what your interests are — whether you're a fan of football, or the opera or old movies. But there's more to it than that: Which content services create a really compelling experience for users and how have they done it? With that question in mind, we gave our media reporters—Robert Andrews, Laura Hazard Owen, Jeff John Roberts and Janko Roettgers—a hypothetical allowance of $100 and asked them to tell us how they'd spend it on digital content. Here's what they said. Note: We offered the same $100 to Mathew Ingram, another of our media reporters — but he insisted he almost never pays for content and wouldn't know what to spend the $100 on!
Cost: $30
Value proposition: Owning stuff is so last-millennium. Except when it comes to real estate, renting is now far better value. For the same cost of just three albums from iTunes Store, a Spotify subscription offers 18 million tracks, playable on multiple devices and in my car. Rental services will succeed with people who want to discover lots of great new music — but, for folks who like to play all their familiar favorite classics, download stores remain the key to music heaven.
What: Soma FM (recurring donation)
Cost: $2.99 per month
Value proposition: Music this good does not come free. With 25 niche channels of streams hand-picked by savvy curators, the pioneering online radio service, which began in 1999, sits proudly in my TuneIn app presets. It's a sonic friend during my work day and a beacon of digital taste in a radio business that focuses ever more myopically on pop hits.
But founder Rusty Hodges' refusal to sell advertising means only donations keep the lights on at Soma FM's converted San Francisco warehouse-based business, which has had to fight royalty rate hikes several times and costs $40,000 per month.
Cost: £38.85 (US$62.71)
Value proposition: Facebook's fine for "friends" in the here and now — but, to me, the next big thing is social networking with dead people. Ancestry lets me reacquaint myself with the family I never knew by creating genealogical profiles based on solid research. I can see the my connections to the deceased, complete with avatars, as though they were my historical "social graph." Ancestry shows that when you appeal to consumers' deeper emotions, you can make a mint from selling access to centuries-old content — birth certificates, censuses, military service records, newspaper archives, and more. Like Spotify, it cannily locks customers in by letting them build up trees they care deeply about, available only as long as they continue subscribing.
Cost: $39.60
Value proposition: Despite the debates over the future of newspapers and paywalls, I still think the NYT is the best overall news source out there and well worth paying for. Home delivery includes unlimited digital access across PCs and tablet and smartphone apps — a better deal than purchasing a digital-only plan, which is $0.99 for the first four weeks but $8.75 a week thereafter.
Cost: $29.98 (first month free)
Value proposition: This year I cut back on print subscriptions to save trees and money (and my apartment from a towering stack of unread mags). Next Issue lets me browse through up to 80 digital titles (like Wired, People, Bon Appetit, the New Yorker, Esquirer and New York), and provides access to back issues through iPad and Android apps. I'm not sure I'd want a Next Issue subscription indefinitely, but three months is enough time to test it out and see how much use I get from it. That said, I plan to be a lifelong print subscriber to The New Yorker.
Cost: $7.99 (first 60 days free)
Value proposition: Byliner Plus offers access to dozens of Byliner Originals (e-singles) by authors like Mark Bittman, Ann Patchett and Margaret Atwood. They sell for $1.99 to $2.99 a pop in digital bookstores, and I'm usually intrigued by the topics, so this is a good way to read more longform journalism while saving a little money. There are other e-singles programs out there — Kindle Singles and Atavist, for example — but the combination of business model and variety of content is what intrigues me here. One caveat: Byliner Plus offers access to Byliner Originals through an HTML5 site — you can't download them to an e-reader. However, you can save them for offline reading.
What: Eat Your Books subscription (three months)
Cost: $7.50
Value proposition: I have a giant print cookbook collection and I don't make enough use of it. Eat Your Books lets me keep track of all the cookbooks I own on a virtual bookshelf and search their indexes online. If I want to make gingerbread cookies, for instance, I can just do a search for that phrase to see the recipes in books I already own, then go to the physical cookbook to make the cookies. Eat Your Books also indexes cooking magazines and blogs.
Cost: $14.93
Value proposition: Tis the season to give to others, so I'll donate my final $14.93 to this nonprofit that brings Kindles and ebooks to children in sub-Saharan Africa. Worldreader is also digitizing many African books for the first time, and you can see all the titles here.
Cost: $120 per season
Value proposition: The price of sports (in person and on cable) has gone through the roof, but you're in luck if you're a transplanted baseball fan. As a Toronto Blue Jays fan living in New York, I can use MLB's package to stream nearly every Jays game via Roku; it also includes MLB At Bat to watch on my phone or tablet. I even get my choice of announcers. But, since MLB.tv costs more than $100 and it's not even baseball season, I'll have to pick out something else…
Cost: $5.97
Value proposition: I'm already forking out far more than this for paper magazines, so why not try the much-hyped iPad magazine launched by famous developer Marco Arment? It promises smart articles (and not too many of them) about culture and technology in an elegant but simple format.
Cost: $14.99/season
Value proposition: January means lousy weather and movie binges. I can trudge to the video store and blow money on DVDs and late fees — or I can get the entire third season on iTunes for $14.99. So, yes, I will happily blow off an entire weekend to see if Matthew Crawley and Lady Mary Crawley can find true love while keeping the servants in line.
What: Ebooks (Nook)
Cost: $34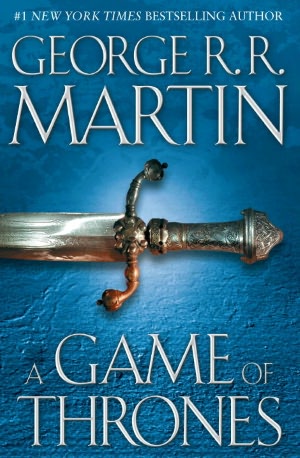 Value proposition: My Nook is two years old and looks like a tank compared with newer ereaders, but I still use it. And I've accepted that e-books can be every bit as pleasurable as their paper kin. I'm not a fantasy type but will start reading A Game of Thrones by George Martin ($8.99) while waiting for HBO (hint, hint) to put Season 2 on Netflix. Also: Consider the Lobster and Other Essays by David Foster ($9.99) and Bring up the Bodies by Hilary Mantel ($14.99).
What: Cool apps
Cost: $40
Value proposition: Unlike a lousy movie or a book you don't read, it's rare to regret buying an app. That's why I've decided to shift more of my entertainment and cultural dollars to try new apps: I could learn a new word every day with Dictionary ($1.99), kill zombies on my phone or iPad with The Walking Dead: The Game ($4.99) and try out a new way to read Twitter (I hate TweetDeck) with Tweetbot ($2.99). Real life personal trainers cost a fortune but a pro version of the app Workout Trainer ($25) should help work off that holiday excess.
Cost: $5.99
Value proposition: I've made two great discoveries in recent months. First, podcasts can make even a hellish plane, train or bus ride enjoyable. Second, the amazing The Moth collection of real-life tales told live — from Al Gore's joke writer to a woman who learns a terrible truth about her deaf parents.
New episodes are free but "best of" sets cost $5.99. It's worth it.
What: Netflix subscription (two months)
Cost: $16
Value proposition: Netflix is a kind of must-have for me, and it's only going to get better with the new season of Arrested Development coming to the service in February. Our household probably views about 30 hours of Netflix a month, so this is money well spent.
What: Hulu Plus subscription (two months)
Cost: $16
Value proposition: I still watch a lot of network TV, and primarily use Hulu Plus for it. Hulu Plus is ad-supported as well, so the perceived value is less than what you get out of a Netflix subscription — but the convenience of being able to watch it on the iPad and on the living room TV is worth the money nonetheless.
What: Spotify (two months)
Cost: $20
Value proposition: I don't really buy digital music downloads, but instead listen to most of my music on subscription services. It's much more convenient to try out a wide variety of music this way without having to pay an arm and a leg.
What: Vudu (four rentals)
Cost: $20
Value proposition: That's enough for a few Saturday-night movie nights, with more current fare than some access services. Usually, those movies are spur-of-the-moment decisions, but I could see myself spending money for rentals of The Campaign and Hello I must Be Going. The reason I get these from Vudu mostly has to do with me using Boxee, but it helps that their streaming is fairly reliable.
What: One Kindle ebook
Cost: $12
Value proposition: What can I say? I'm a slow reader! I have been working on finishing Neal Stephenson's Reamde for months now. I might give Pynchon's Inherent Vice a try next. I spend my digital reading dollars on Kindle books as opposed to iBooks or Google Play because I use both Android and iOS devices. Cross-platform convenience wins.
What: Apps from Google Play and iTunes
Cost: $10
Value proposition: I find that I actually consume more media content through apps these days than through dedicated digital books. I might spend $4 or so on another Dr. Seuss app for my daughter, get a $2 copy of Cut The Rope: Experiments for my new Nexus 7 (even though I already own it on the iPad) and then buy a couple $0.99 apps that catch my eye. Most of these apps are cheap fun to spend a few mintes on — which is exactly what you need waiting in line or commuting.
Cost: $6
Value proposition: I like the idea behind distribution platforms like VHX.tv, and I want to check out the cult classic Miami Connection that was just released digitally for the first time. The great thing about these downloads is that they're reasonably priced, and DRM-free, which beats your typical expensive Hollywood pay-to-own title by a mile.