Stay on Top of Enterprise Technology Trends
Get updates impacting your industry from our GigaOm Research Community
If you like it then you shoulda made a vid of it, if you like it then you shoulda made a vid of it. Oh-oh-oh.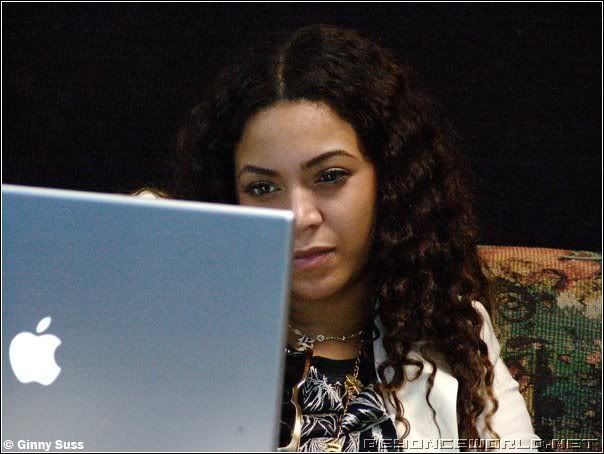 Creating your own spandex-filled video dancing to Beyonce's hit song Single Ladies (Put a Ring On It) may be a little 2008, but that isn't stopping Beyonce from holding a video contest in which you can strut your stuff to her hit song. It's pretty standard UGC contest fare — video yourself doing the dance routine, win cash and have the video shown during her tour — but what's curious is the submission process. If you enter then you better put a stamp on it, because you have to physically mail in your submission. There is no way to enter via uploads to YouTube (s GOOG) or other online outlet.
From the official rules (emphasis ours):
All Submission Materials should be shot in either QuickTime (.mov) or AVI format in either High Definition (1080p or 720p) or Standard Definition (720×480 pixels or 640×480 pixels) in a standard frame rate (23.98fps, 25fps, 29.97fps or 30fps) on a data DVD-ROM (not a playable DVD), on either DVD or mini DV. …

Entrants must include the full name and address of each individual appearing in the Submission Materials, a contact phone number and mail Submission Materials…
Beyonce has an official YouTube channel, and her record label (Columbia, a division of Sony (s SNE)) reportedly re-upped its agreement with YouTube just a couple weeks ago. The contest isn't even mentioned on Beyonce's YouTube channel. Even if you didn't use YouTube, why not offer some online method for submitting videos? In this day and age asking people to mail a video clip in seems downright archaic, not to mention a lot more work for reviewing entries. We contacted Sony Music to see what's up, but haven't heard back.
Guess putting a homebrewed clip online won't be enough for this guy:
Or any of these people.
Photo by ashbyyokosuka.